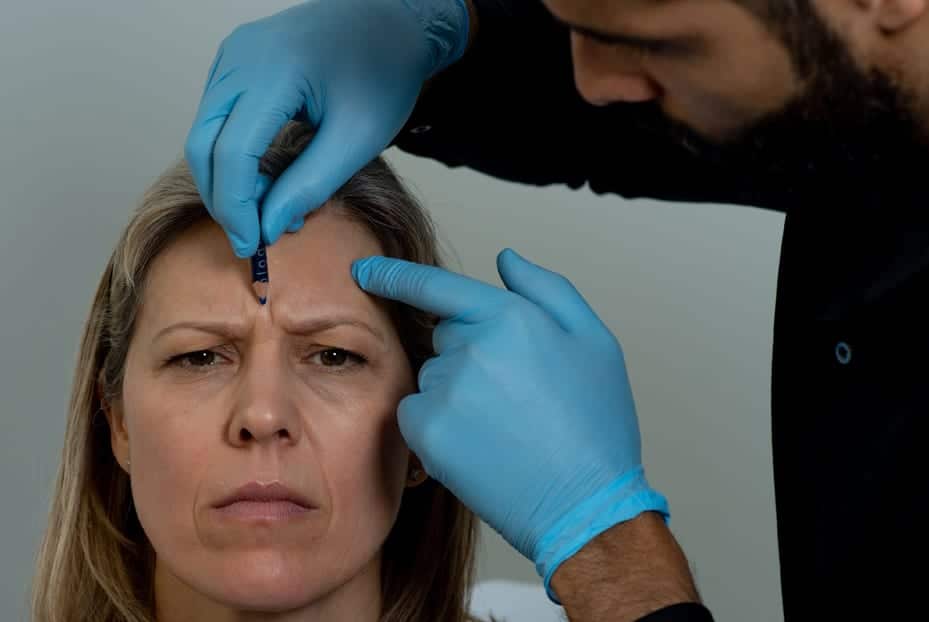 Prices start from £199 for one area.
Commonly used to improve the appearance.
Our Anti-wrinkle injections are made up of botulinum toxin and is often used as a wrinkle relaxing treatment. It is in fact the most popular non-surgical facial aesthetics treatment in the world. However, it has also been used for years to treat medical conditions such as the effects of a stroke, cerebral palsy, and chronic migraines.
Anti-wrinkle injections can be commonly used to improve the appearance of fine lines and wrinkles, including: the forehead, crow's feet (lines around the eyes), smoker's lines (lines around the mouth), frown lines, hyperhidrosis or excessive sweating, and teeth grinding. With advanced techniques, this can also be used to slim down the jaw line and improve bands in the neck.
At Define, our Anti-wrinkle injections are performed with skill and precision by Dr Benji Dhillon, who acted as the Medical Director for Allergan- the company that discovered and manufactures Anti-Wrinkle Injections. This provides Dr Dhillon with a unique insight into how to achieve the best possible results from wrinkle relaxing injection treatments for his patients.
Frequently asked questions
There is little to no downtime required for anti-wrinkle injection treatment, as it is an extremely safe procedure that does not need a recovery period. There is a minor risk of side effects, as with all procedures, including headache, pain, and flu-like illness. As the needles used to inject are so fine, any pain from the procedure is kept to a minimum.
Anti-wrinkle injection treatment usually takes around 15 minutes to complete, but may require longer depending on the area being treated. During your consultation, you will receive a bespoke treatment plan that will fully prepare you for how long to expect the procedure to last, dependant on your unique needs. During treatment, the required amount is injected into the treatment area, helping to relax the muscle and therefore smooth the overlying skin (if being used to reduce the appearance of wrinkles). At Define, we aim for natural, subtle results that allow the patient to retain facial movement, avoiding the dreaded and all-to common "frozen" effect.
The effects of the treatment take approximately 2-3 days to begin, but patients should not expect to see the full extent of the results until 10-14 days after the procedure. Your friends and family may notice that you look 'fresher' or 'well rested' but they will not think you look overdone or unnatural.
Patients should avoid lying down for a minimum of four hours post-treatment, and should refrain from taking painkillers such as aspirin, ibuprofen, or naproxen if possible to reduce the appearance of bruising. Likewise, strenuous activity such as exercise and makeup should be avoided for the first 12 hours.
Prices start from £199 for one area. The price will depend on the number of areas being treated. This will be made fully clear to you and discussed in detail during your initial, bespoke consultation with Dr Dhillon.
Anti-wrinkle injections are a temporary solution, and although results can last up to six months, patients will need to top up the procedure approximately every 3-4 months to maintain results. For deeper lines and wrinkles, multiple sessions may be needed for optimal results. However, if you wish to never have treatment after your first session, once the effects have worn off you will look just like you did before.