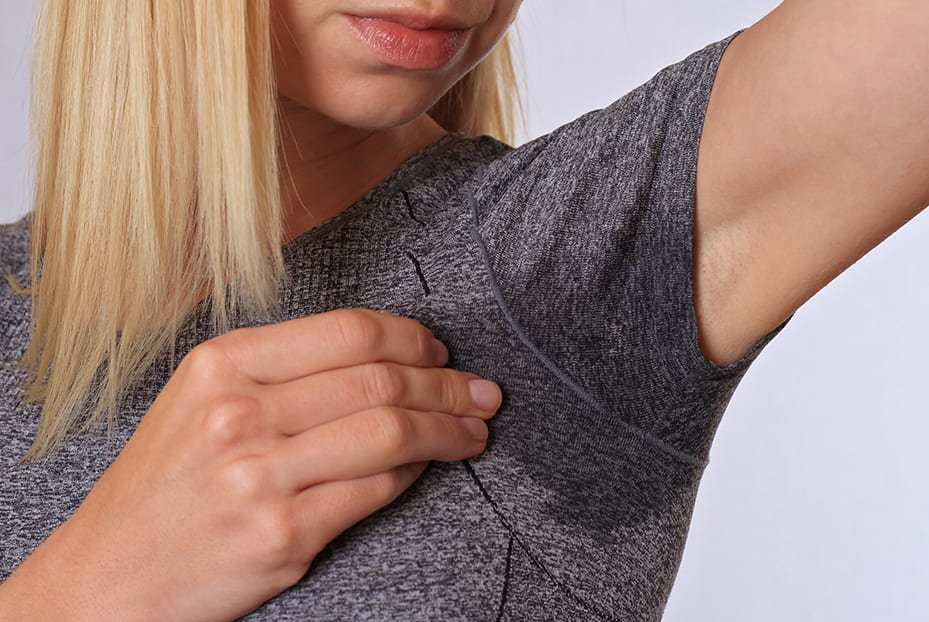 Sweat patches and the odour that goes with it can affect anyone.
MiraDry is FDA approved.
Non invasive heat energy to permanently destroy sweat glands under the arms.
Now available with 0% finance
Underarm sweating accounts for only 2% of our body sweat but can be a nuisance for many people. Sweat patches and the odour that goes with it can affect anyone. For many people sweat patches can lead to self consciousness and can impact daily life. Deodorant can help to some degree but never gets rid of the sweat or smell completely and often wears off during the day.
MiraDry is which is FDA approved, offers a solution to everyday sufferers of underarm sweating, using non invasive heat energy to permanently destroy sweat glands under the arms, eliminating sweating and the odours that accompany it. The energy reaches a precise depth in the skin, eradicating sweat glands without damaging the lymph nodes or other surrounding structures. MiraDry is a permanent solution- once sweat glands are destroyed, they do not repair over time.
The result is an immediate, long-term solution for sweating. Clinical studies have shown that 90% of people have 85% reduction in sweat in the underarms removing sweat patches permanently. As a side effect MiraDry is also capable of removing underarm hairs, with most patients of all hair types.
At Define Clinic, the MiraDry treatment is administered by our talented aesthetics team, led and exclusively trained by our co-founder, Dr Benji Dhillon. Prior to all treatments, an in-depth consultation is necessary so that we may gain an insight into the needs and desires of all our patients, allowing for best possible results.
To arrange your consultation at Define Clinic, please do get in contact.
Book Today
Finding the results liberating
"As a medical practitioner working continuously in close contact with patients, I am conscious about perspiring. I decided to try MiraDry as a long lasting solution to perspiration and choose Dr Dhillon to treat me due to his exemplary reputation.
Following an in-depth consultation which included a detailed medical history, Dr Dhillon explained the procedure and clearly outlined the results I could expect.
My underarms were tender for a very short period of time and within a couple of weeks I have seen noticeable results. I am more relaxed and am finding the results liberating. I highly recommend Dr Dhillon."
Dr Claire Oliver (BDS)
Frequently asked questions
MiraDry has minimal downtime attached to the treatment, and some daily activities may be returned to immediately after the procedure. However, patients should avoid intense physical activity for around a week.
Patients will experience redness, tingling, tenderness, and itching in the area for a few days post-treatment. Ice packs and ibuprofen may be used for swelling and soreness.
One treatment is usually sufficient for an instant improvement and dramatic reduction in sweating. However, some patients may choose to opt for a course of two treatments for maximum effect.
The three steps to stop your sweating for good: 1. Numb it! - Dr Dhillon will numb the underarm area using local anaesthetic 2. Mark it! - We will carefully measure your underarm areas to ensure we customise the treatment to your body. 3. Treat it! - The treatment is completely non invasive and can take 25-30 mins per underarm. There may be a slight sensation of heat but should be pain free.
MiraDry treatments at Define Clinic cost £1895.