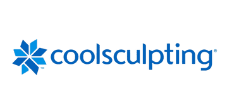 It isn't just the body that's affected by unsightly bulges of excess fat. For many of our patients at Define Clinic, the face is just as susceptible to storing stubborn fat that just won't shift using traditional methods, such as diet and exercise. It is near impossible to target specific areas with tailored workouts, and this rings particularly true when considering the chin and neck. Luckily, there is a solution.
Cryolipolysis is a method of fat freezing also known as CoolSculpting, a brand name for the most popular form of this treatment. Using Cryolipolysis, our expert aesthetics team at Define Clinic can target fatty deposits in the chin, slimming and adding definition to the jawline for stunning natural results. On average, the patient experiences around a 25 percent reduction in fat from the treated area.
Using an applicator specifically designed to treat the chin, fat freezing allows patients to remove excess fat without needing to result to costly, and invasive, surgical solutions such as liposuction. What's more, CoolSculpting not only removes excess fat, but destroys the fat cells permanently, unlike liposuction. The dispersion of fat throughout the body is genetic, and some people naturally have more cells than others in some area. This helps make up our unique body shapes, but can also be the reason we retain fat that seems resistant to diet and exercise in these particular areas. By eliminating the cells entirely, CoolSculpting produces life-long results, as they will not regenerate or grow back.
At Define Clinic, all fat reduction treatments will be performed by our aesthetics team, led by the renowned Dr Benji Dhillon. Prior to undergoing any procedure, a comprehensive consultation will be performed by Dr Dhillon, assessing whether or not fat freezing is right for you and formulating a bespoke treatment plan that considers your unique body dimensions and shape.
To book your consultation, get in touch with the Define Clinic team today.
Book Today
Frequently asked questions
During your consultation, a full assessment of the way your body stores fat will be performed. This allows Dr Dhillon and his team to determine that CoolSculpt the right treatment for you and select an applicator of the appropriate size and shape. During treatment, a gel pad is placed to protect the skin, and the applicator applied. The fat is vacuumed into the hollow the applicator, and the temperature inside drops. This numbs the area, so although patients may experience initial discomfort due to the pulling sensation of the vacuum, this quickly subsides. Many patients find the treatment comfortable enough to relax, watch TV, or read throughout the duration. The treatment lasts an hour, after which the vacuum is removed and the area massaged. Multiple treatments may be required to achieve the desired results. Fat cells are broken down and removed from the body via the natural processes of the lymphatic system over a period of up to 6 months. Most patients experience an average fat reduction of 20 percent.
Patients may feel slightly tender after the treatment, but there is rarely any serious pain. There are no activity restrictions, and patients can return to their normal routine immediately.
Patients may experience redness or bruising, which usually subsides within a few hours. There are very few side effects, meaning no recovery time is needed and normal activity can resume straight away.
CoolSculpt is not a treatment for weight loss or obesity, but a way to remove small pockets of excess fat cells resistant to diet and exercise, causing prominent bulges and buildup on the body. Patients should be no more that 15kg over their target weight. Those who suffer with cold-related conditions should not undergo cryolipolysis. Cryolipolysis is also unsuitable for patients with loose skin or poor tone.
As cryolipolysis kills and eliminates fat cells, it is a permanent treatment, as they do not come back. However, a healthy lifestyle should be maintained to avoid weight gain in the future. Prices start from £450, dependent on the number of cycles purchased.