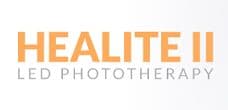 Healite LED is a form of low-level light Therapy (LLLT) that promotes the function of the skin's cells, providing a boost to the healing process and a relief from pain. Healite LED is an effective treatment for rejuvenating the skin and improving the appearance of acne, amongst other skin concerns. Unlike other treatments that offer similar results, Healite LED delivers light to the skin in a careful and precise method and at optimal concentration, ensuring outstanding benefits without risk of trauma or damage to the surrounding skin tissues. Healite LED is powerful enough to penetrate deep into the skin, and actively works on all layers. It is a pain-free and non-invasive way to address a number of conditions in one treatment.
At Define Clinic, our facial aesthetics team – led by the renowned Dr Benji Dhillon – may recommend Healite LED in conjunction with other treatments. During your consultation, your desired results and unique skin requirements will be discussed in depth, and, along with a thorough skin assessment, used to create a bespoke treatment plan that will help you reach your goals.
To schedule your consultation, please get in touch with the Define Clinic team today.
Book Today
Frequently asked questions
There are three types of wavelength settings, chosen to match your individual needs. Blue Light is ideal for killing bacteria in the skin, reducing acne and inflammation. On the other hand, Red Light may be better suited for patients looking to rejuvenate the skin or stimulate hair growth, as it is most effective at activating the body's natural healing processes. Finally, Yellow Light is the strongest wavelength setting, and while it can also be used for acne or rejuvenation, is highly successful at encouraging wounds to heal, relieving pain in the muscles and joints, and increasing blood circulation.
Most patients notice a difference in their skin within one treatment. Over time, the skin's natural repair processes are stimulated, and the appearance of the skin will improve. However, a course of treatment may be necessary to achieve the desired results.
Each treatment usually lasts around 10 minutes - though for acne, longer may be recommended. Prior to the procedure, all makeup is removed before a timed programme delivers the LED light wavelengths to the skin. You simply lie down and relax whilst the treatment takes place.
Healite is suitable for treating a wide range of conditions, and patients of all skin types can benefit from the procedure. Healite LED is ideal for anybody looking to improve skin tone and texture, reduce fine lines and wrinkles, combat the early signs of ageing, and kick start the natural skin repair process. The light works from deep within the skin to improve the appearance of acne, dermatitis, skin lesions, rosacea, psoriasis, pigmentation, and to address pain in the area. It can also be used to stimulate hair regrowth.
Healite LED treatment is non-invasive and pain-free, and there is no downtime associated with the procedure.
Healite treatment at Define Clinic costs from £195.