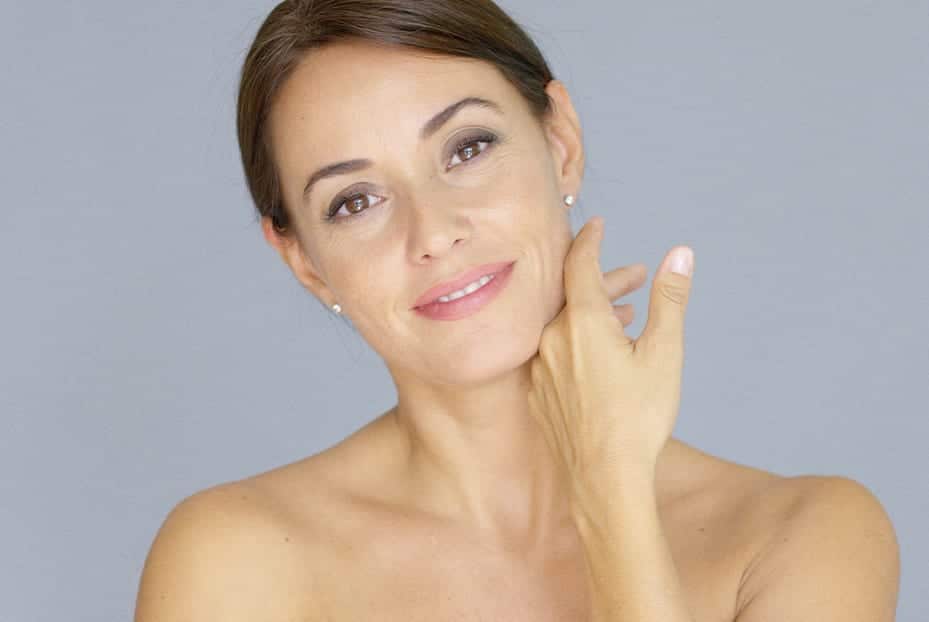 Inevitably, our facial structure changes as we age. With collagen production decreasing by 1% every year past 25, our faces can lack youthful volume associated with our younger years. At Define Clinic, we are committed to providing safe, effective treatments to enhance your natural features and restore confidence in yourself. The traditional surgical facelift can provide outstanding anti-aging results, but do involve downtime and are costly.
At Define Clinic, our facial aesthetics team, led by Dr Benji Dhillon, offer a non-surgical alternative: the Liquid Facelift. This eliminates the possibility of surgical risks, allowing us to remain dedicated to providing natural-looking aesthetic enhancement. Each treatment is completely tailored and bespoke to your individual requirements, concerns and aesthetic goals.
Using a combination of dermal fillers and Anti-Wrinkle Injections, Dr Benji Dhillon can help restore volume, contour, proportion and facial balance to reduce the appearance of folds, lines and shadows. The aim is not to make you look different but rather refreshed and rejuvenated.
The Liquid Facelift is completely customised to you and may involve strategically addressing specific areas of the face such as under the eye, the cheeks, around the mouth, chin and jawline.
All our experienced aestheticians can offer you advice in regards to our Liquid Facelift, and might be able to offer you more appropriate solutions to your concerns if another treatment better suits your needs. To arrange your initial consultation, simply get in touch.
Book Today
Transformations
Transformation
Liquid Facelift
This lady, who was keen to avoid surgery, felt she had lost volume from her cheeks and definition from her jawline, causing her to have a square jaw. She wanted to restore some volume to her cheeks naturally and achieve a slight 'lift'. During a single session, Dr Dhillon was able to create a natural outcome with strategically placed dermal fillers.
Frequently asked questions
Dermal fillers are not intended to restructure the face, but rather restore volume lost with age to certain areas of the face, neck and decolletage. Similarly, we use Anti-Wrinkle Injections sparingly and effectively, to prevent an overdone aesthetic and ensure that all our treatments are subtle and natural-looking yet transformative to our clients confidence. Rather than stiffen and reconstruct the facial shape, we use Anti-Wrinkle Injections to relax tightened muscles that contribute to the appearance of wrinkles, creases and fine lines. The combination of our Liquid Facelift treatment allows for total control and flexibility to create the optimum results for all of our clients.
Depending on the unique facial structure, a liquid facelift usually lasts between an hour and thirty minutes.
Patients may experience some pain at the sight of injection, however, at Define Clinic, we take measures to ensure the process is a pain-free as possible. Our dermal fillers contain anaesthetic to minimise any discomfort, and we can also use numbing cream to manage any pain.
Dermal fillers are made of hyaluronic acid, or HA, which is a natural substance that occurs, and can be broken down by, the body. Because of this, results are not permanent, but patients can expect them to last for up to two years. A Liquid Facelift from Define Clinic will last anywhere from 12 to 24 months, when we can then reassess your complexion and current concerns, to reevaluate your facial structure and create a new, more appropriate treatment plan that adapts with you as you age.
This non-invasive treatment requires only topical anaesthetic, and has very little recovery time compared to the more drastic alternative of undergoing surgical treatments. Whilst patients may experience some swelling at the sight of injections, this should subside within a few days, and they may return to their daily activities immediately post-treatment.
Although the results of a liquid facelift are immediate, at Define Clinic we aim for a subtle, natural enhancement of your natural beauty. Your friends and family may noticed you look rested, healthy, and beautiful, with a rejuvenated youthful glow, but will most likely not be able to tell you have undergone cosmetic treatment.
The cost of a liquid facelift at Define Clinic is variable depending on what is right for you. Prices start at £850.