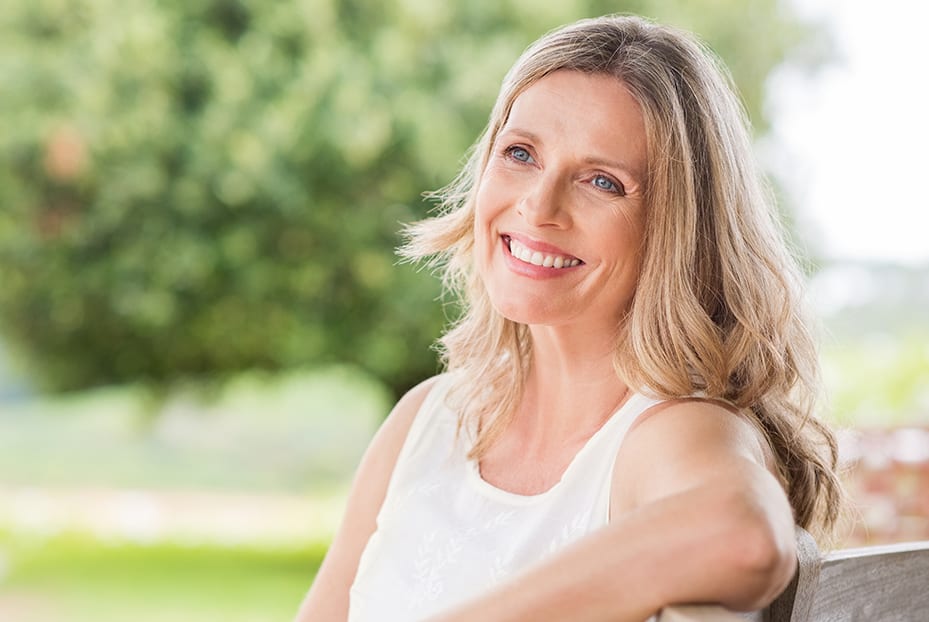 Complex Restorative Dentistry
Improving a smile can be straightforward or potentially very challenging.
Dr Hughes has extensive experience and training in complex dentistry and cosmetic dental reconstruction.
Improving a smile can be straightforward or potentially very challenging, depending on what each individual patient presents with. Behind many smiles there is sometimes a complex array of different treatments, often combined to ensure that a dentition that has deteriorated significantly, is rebuilt to the highest standards. This type of treatment is called 'Multidisciplinary' care. It requires that the dentist is highly trained in many different types of procedures, to a very high standard and to ensure that the mouth is as healthy and functional as possible. Widespread teeth damage can require what we call a Full Mouth Rehabilitation.
Dr Hughes is an Accredited Member of the British Academy of Cosmetic Dentistry, one of only 16 dentists in the whole of the UK to have been awarded this achievement. As such he has extensive experience and training in complex dentistry and cosmetic dental reconstruction. He is dedicated to enhancing your confidence alongside your health and smile appearance, with bespoke and comprehensive care of the highest quality. Dr Hughes offers a diverse range of restorative dental treatments to suit all complaints – from subtle tweaks, to orthodontic procedures prior to full reconstructive projects.
To take your first steps to improving your smile and schedule a consultation, please get in touch with Dr Mark Hughes at Define Clinic.
Book Today
What treatments are available with Dr Hughes and his dental team?
For the the improvement of visible tooth shape, colour, and symmetry, and to restore function to worn-down existing teeth, Dr Hughes' variety of treatments have to be used all at once and these could include porcelain veneers, cosmetic bonding, teeth whitening and dental onlays, crowns and bridges.
For the replacement of missing teeth, in some cases bone or gum grafting is necessary for the renewal of jawbone density, enabling accessibility to other procedures, such as dental implants, bridges, and implant dentures, for the replacement of missing or extracted teeth.
Periodontal complaints such as gingivitis can increase in severity and lead to more destructive disease to spread throughout the mouth, leading to the loss of bone from around the teeth, as more aggressive bacteria proliferate in susceptible patients. This is known as periodontitis and can lead to teeth loosening, drifting and eventually being lost. The team at Define offer a range of hygiene-based procedures such as periodontal therapy, to resolve such issues before they can worsen and create new health problems.
Dental bridges
Dental crowns
Dental onlays
Teeth whitening
Cosmetic bonding
Porcelain veneers
Book Today
Your journey to restored dental health and function begins with a thorough assessment, initial consultation and examination, usually with a comprehensive set of X-rays, digital photographs and intra-oral scanning. For complex cases often additional consultations are needed to go over various treatment plan options, where you will have the opportunity to discuss in depth these options and any concerns or questions you have. For these more challenging situations prototyping of your new smile, which may involve digital simulations and design work, often with the collaboration of our dental lab technicians, are needed to help us work out how to achieve your desired goals by the end of your journey.
Dr Hughes will combine your personal preferences with his expertise in proper dental function and aesthetic excellence, working with our preferred lab technicians to ensure that you achieve the best possible results. In certain situations other specialist dentists may be brought in to help with various parts of your treatment and a Comprehensive Team effort is used to get the best long-lasting results.
If you are unsure of where to start, we are happy to provide a complimentary e-consultation, during which he can outline some possible treatment options available to you. This would then be followed by a more thorough, face to face examinations and planning appointments, when your current dental condition and the goals you would like to reach, can be explored properly.
Following the creation of your customised treatment plan, Dr Hughes and his dental colleagues are able to render a digital preview of the potential outcome of your treatment before your treatment begins – modifiable at any stage to account for any necessary refinements before your dental work begins.
Frequently asked questions
Patients who require complex dentistry often have had very significant deterioration of their teeth and bite. You may have an idea of what treatment would be right for you, but ultimately this will need to be determined after a thorough and in-depth consultation with Dr Mark Hughes, where he can devise the optimal treatment plan to achieve the results required. For complex needs, often more than one examination and consultation is needed as the demands of your treatment and the options available can be quite varied. This may involve referral to specialist dentists as well as an 'interdisciplinary' team effort is often needed to achieve the optimum results and longevity for your dental reconstruction.
Costs for complex restorative dentistry can vary, and will be confirmed during your examination and consultation process at Define Clinic. Complex dentistry can require a significant investment but all options will be explained to you thoroughly and a plan and estimate will be decided upon with your complete involvement well in advance of beginning the journey to treat you.
Complex restorative dentistry procedures are performed using a local anaesthetic, and so are painless for the patient. It is much more likely, however, that the dental condition requiring the treatment is painful for the patient, and dental problems tend to get much worse over time if they are left untreated. For this reason, you should seek treatment as soon as a condition affects just one tooth, as it can eventually affect much more of the mouth.
Free consultations and 30% discount
Prices vary depending on treatment required, but Dr Mark Hughes is offering free consultations and 30% discount until July 2019.
Book today