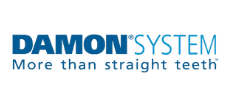 Here at Define Clinic, we offer a diverse array of quality cosmetic and orthodontic dentistry procedures, to enable you to make the most of your natural smile, for impeccable yet subtle results.
These selection of treatments enable our experts to work with you to choose the most appropriate method within your tailored treatment plan, in conjunction with each other when needed, to correct concerns relating to teeth alignment for improved bites, teeth symmetry, and overall oral appearance and health.
We offer a variety of cosmetic braces to cater to different dental requirements, personal client preferences and budgets, to treat concerns relating to overcrowding, spacing, malocclusion, underbites and overbites, including the innovative Damon™ brace system.
The Damon™ brace system enables an experience considered more comfortable and efficient than traditional braces in its treatment of a wide range of dental cases, from minor adjustment to even the most complex of correctional treatment plans.
Damon™ braces are passive and fixed, applying frictionless force to move the teeth into the desired position, through the use of self-ligating bracket. These brackets are smaller in size than those used in traditional brace systems, and require no tightening, or ties made of elastic or metal. This makes them more discreet, easier to clean and more comfortable than more traditional orthodontic braces.
To schedule your dental consultation, please get in touch with our Orthodontic team at Define Clinic.
Book Today
Frequently asked questions
Damon™ braces enable enhanced discretion compared with many other types of brace systems, due to the subtlety of the small brackets used. This system is available in either a visible metal finish, or a discreet finish matched to the colour of your own teeth, and so it is largely down to personal preference. However these braces are on the outside of your teeth and are thus visible compared to other dental brace options.
The Damon™ brace system is renowned for enabling efficient alignment and sometimes less overall treatment time than other traditional braces. However, the length of time that your Damon™ braces will need to be fitted for will depend on your own personal orthodontic correction requirements, which will be established during the formation of your bespoke treatment plan with one of our orthodontists. Visits during your treatment are usually every 4 to 6 weeks to have your orthodontic wires changed and to check your treatment progress.
The cost of the Damon™ brace system is roughly between £3,000-£4,500 depending on the patient, although in particularly complicated cases the cost has been known to rise to £6,000.
As with many varieties of braces, the fixed nature of Damon™ braces mean it is important to keep them as clean as possible, and this can be difficult to do without the right advice. This means that regular hygiene appointments with one of our hygienists are recommended to keep track of your progress and ensure that your braces are clean for optimum health alongside the success of the system. A visit every 3 months is recommended during your treatment. Our dental hygienists will also provide comprehensive advice for how to keep your braces clean during your consultation, and will be available post-procedure to address any concerns you may have.