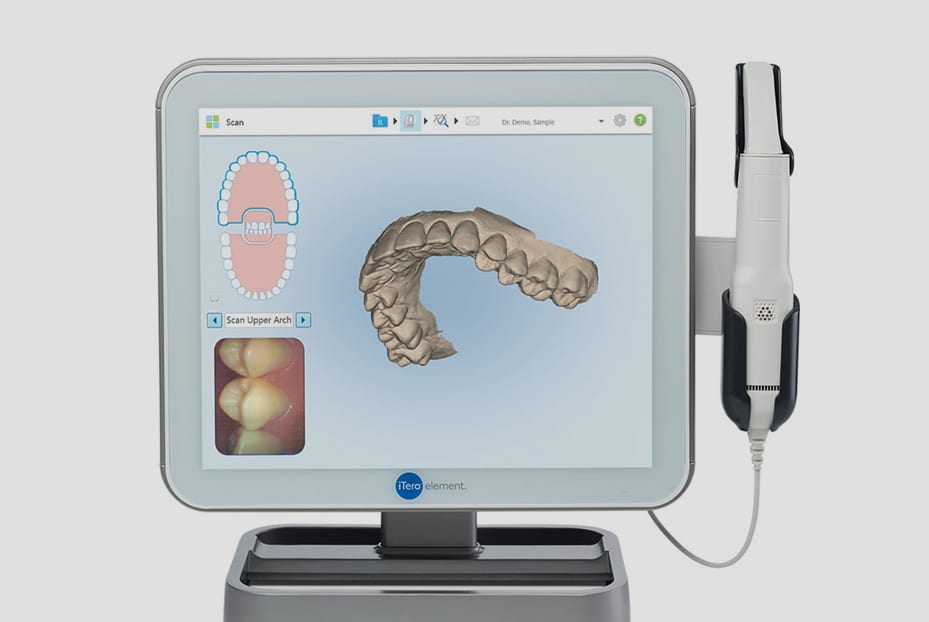 Digital Dentistry at Define Clinic
Dr Hughes has never shied away from implementing the latest, most advanced treatments in clinic.
Over the last few years, technology has been growing at an unprecedented rate. However, this doesn't just apply to smart phones and virtual assistants! In his illustrious 25-year career, Dr Mark Hughes, co-founder of Define Clinic, has seen dentistry change dramatically, including the development of new, innovative treatments, procedures, and techniques, all born from exciting technological advancement in the field.
Many possess the erroneous view that dentistry hasn't kept up with the remarkable advancements we've seen in medicine over the last few decades. It is certainly true that many dentists are slow to adopt newer developments in their practice in favour of the same tried and tested treatments. However, this isn't to say that newer dental technologies aren't available, and are just as effective as older methods, if not more so.
Dr Hughes has never shied away from implementing the latest, most advanced treatments in clinic, from serving as one of the first UK pioneers of the now renowned Invisalign® brace technology to ensuring every treatment we offer here at Define Clinic provide the very best results possible for our patients.
What is Digital Dentistry?
Digital dentistry is a broad term encompassing a wide range of dental technology, but primarily refers to dentistry that utilises digital or computer-controlled elements during treatment, rather than the use of just mechanical or electrical equipment. Most commonly, digital dentistry refers to the use of computer aided design or computer aided manufacturing (CAD or CAM), but can also include aspects patients may not have even considered to be digital, including the controlled delivery of nitrous oxide. With so much digital dentistry current being research, it is an exciting time for the future advancement of dentistry, allowing for simpler, faster, and more effective treatment.
What are the Advantages of Digital Dentistry?
Whilst digital dentistry may still be in its infancy, but that doesn't mean there aren't distinct advantages that place digital dentistry above older methods. Digital dentistry can help improve efficiency of treatments, resulting in less appointments, shortened treatment times, and less money spent. Digital dentistry has also helped dentists improve accuracy and provide a high level of predictability when it comes to the outcome of treatments.
Digital scanning technology allows for "virtual" models and impressions for the mouth to be take without the need for messy and uncomfortable dental impressions. Many patients actually have a fear of having these old fashioned impressions taken and sometimes delay or avoid dental visit because of the anxiety of having mouth moulds taken. Our state of the art digital scanners avoid the need for dental impressions.
Digital Dentistry at Define Clinic
While other dental clinics are reluctant to implement digital dentistry, Define Clinic embraces technological growth. We always seek to offer cutting-edge treatments that offer the highest levels of safety, efficacy, and reliability. We incorporate digital dentistry into much of what we do. This includes using advanced software to create digital smile plans, allowing us to create an image of how patients will look post-treatment before agreeing to any procedures and scanners for a more in-depth view of the mouth, leading to more effective, accurate treatments.
To schedule your consultation at Define Clinic, please get in contact today.
Book Today