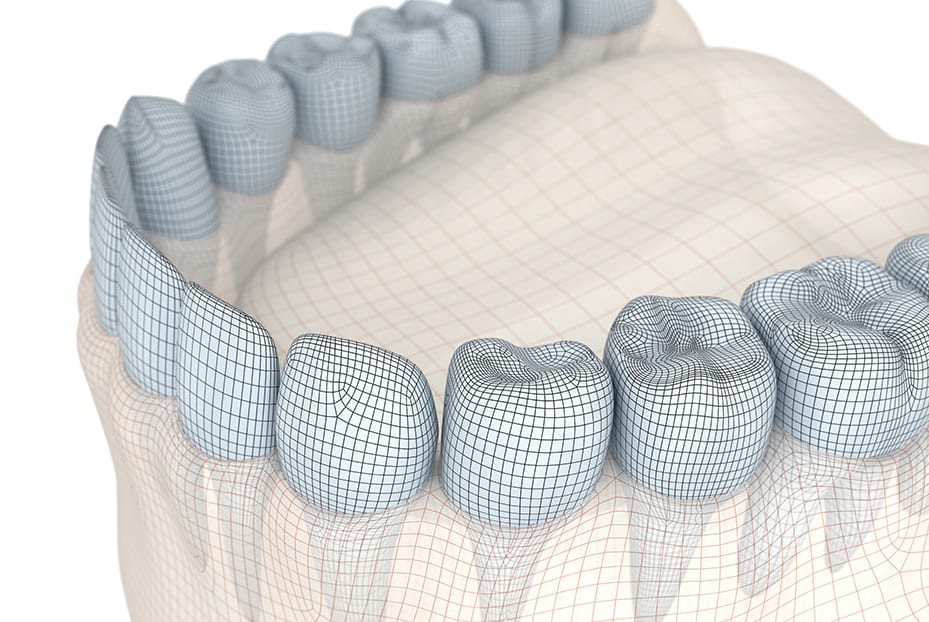 Full Digital Smile Planning
Create a digital visualisation of your smile transformation plan.
At Define Clinic, we offer a simple way to evaluate how your new smile will look before undergoing any cosmetic dental treatments. Using advanced technological software, award winning dentist Dr Mark Hughes and his team of cosmetic dentists can create a digital visualisation of your smile transformation plan, using your own unique facial structure as a structural guide. This is incredibly useful for patients unsure about committing to extensive dental work and permanent alterations that require long-term commitment.
To achieve your digital smile plan we will use digital photographs of your smile as well as a short video of yourself speaking and smiling. This is often combined with a digital scan of your teeth and bite. This is because we do not just consider the mouth when evaluating the best way to enhance your smile, but instead we prefer to observe the way your teeth, lips and gums interact with the rest of the face, in motion. Our digital smile design software uses your pictures and video taken during your consultation to render a preview of the results you can expect, allowing patients to make the necessary alterations before treatment begins.
Full Digital Smile Planning
For more information on the Full Digital Smile Planning service at Define Clinic in Beaconsfield, get in touch with our team today.
Book Today
Frequently asked questions
A Digital Smile Plan starts from £500 at Define Clinic, but a 30% discount will be applied for patients booking in before July 2019.
Dr Mark Hughes is renowned as a pioneer of cosmetic dentistry in the UK, having dedicated over 25 years to helping transform the teeth of his patients with a strong focus on oral wellness and natural beauty. Not only is he well regarded and experienced within the industry, Dr Hughes is also dedicated to embracing new technologies available in cosmetic dentistry, including digital smile planning.