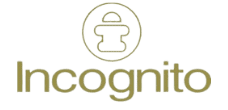 Lingual braces sit behind the teeth to align them.
The most well known of which are Incognito™ braces.
Lingual braces sit behind the teeth to align them, rather than traditional braces which draw focus to their appearance. Having been around for more than 35 years, the 'close to the tongue' brace practice has developed to correct misalignment and bite problems with more success, less discomfort, and unrivalled discretion to the patient.
Lingual braces, the most well known of which are Incognito™ braces and which we use at Define Clinic, is a fixed system that is bonded to the inner side of the teeth which enables the teeth to align with more freedom, less uncomfortable pressure, and without the braces being in plain sight. With the brace equipment being located on the inside of the teeth, it doesn't disrupt your facial contours leaving you looking and feeling more like yourself. To increase comfort and orthodontic success, Incognito™ brace brackets are custom-made to fit each tooth, unlike its mass-produced conventional brace counterparts. Incognito™ braces are a great alternative to traditional orthodontic braces, and are popular among actors and actresses who are seeking dental alignment without being so noticeable.
There are several key benefits of the Incognito™ system; these are primarily to do with appearance, effectiveness and comfort. They are virtually invisible compared with traditional orthodontic braces due to their location behind the teeth, and their positioning means they don't alter the facial structure of the patient as most conventional braces do. Incognito™ braces work in essentially the same way as conventional braces, but offer more maneuverability when it comes to alignment. Since they are effective at producing substantially straightened teeth in a shorter amount of time, Incognito™ make a great alternative for those who want to proceed quickly with more discretion. The custom-made brackets of lingual braces also make the process far more comfortable and effective, and allows us to provide tailored care to achieve your desired results. Their positioning within the mouth also reduces the potential for speech interference, elevating their discretion beyond appearances.
At Define Clinic, we start any procedure with a consultation with one of our Orthodontists to assess your specific needs and carry out an orthodontic dental examination. You will be able to ask any questions throughout the process, but this is a great way to find out information about other treatments that might be more effective for your case. This initial consultation can take up to an hour. After deciding to pursue discreet orthodontic alignment with Incognito or other lingual braces, our Orthodontists will complete a further, more in-depth analysis of your dental health. This will include X-rays and photographs, and will help our orthodontic team to tailor and plan your treatment effectively.
Upon our completion of your bespoke treatment plan, we can then order and fit your Incognito™ braces. The brace brackets are custom made for your unique tooth shapes and position and this takes several weeks to have them manufactured and shipped back to us. Before we start, we'll thoroughly clean your teeth to ensure optimum oral hygiene upon starting the treatment. After the braces are fitted, you may experience slight discomfort as you get used to your new braces. There is sometimes a small lisp. These feelings will often subside quickly, and soon you'll forget that you're wearing them. To monitor your treatment and track your alignment progress, we will require you to come in for consultations every six to eight weeks. At these appointments, we can make adjustments to your braces and change your orthodontic wires to ensure your optimum results are achieved.
To book your initial consultation and to find out more about Incognito or other lingual brace options, get in touch with our orthodontic team today.
Book Today
Frequently asked questions
As Incognito™ braces are positioned behind the teeth, they are incredibly discreet and virtually undetectable in your day to day activities. Patients can also notice that their perfect smile is apparent and can be enjoyed before braces are removed. It is important to see the procedure through to completion, though, to ensure your radiant smile will last. They can cause some lisping in some patients but this can often be reduced after some adaptation.
Incognito™ braces can be tricky to clean, and regular hygienist appointments are recommended, as they are positioned behind the teeth and therefore can be difficult to reach and see. A visit with the hygienist every 3 months is recommended.
Incognito™ braces are custom fitted to your mouth for maximum overall comfort, and although patients may experience a short adjustment period, no long-term or severe discomfort should occur. They can sometimes be uncomfortable on the tongue as they are positioned on the inside of the teeth and this can take time to adapt.
The length of treatment will depend entirely on what dental concerns are being corrected, but Incognito™ braces are known to produce effective results quickly, often faster than traditional brace options in certain situations. They are custom made for your teeth and digital treatment planning is used and both these features help reduce treatment times. Treatment times can be as little as 3 months in simple cases or as long as 2 years for very complex of difficult orthodontic problems.
For simple cases, lingual orthodontic treatment can start from around £2,000–£3,000. For more complex cases, fees typically start from approximately £6,000.