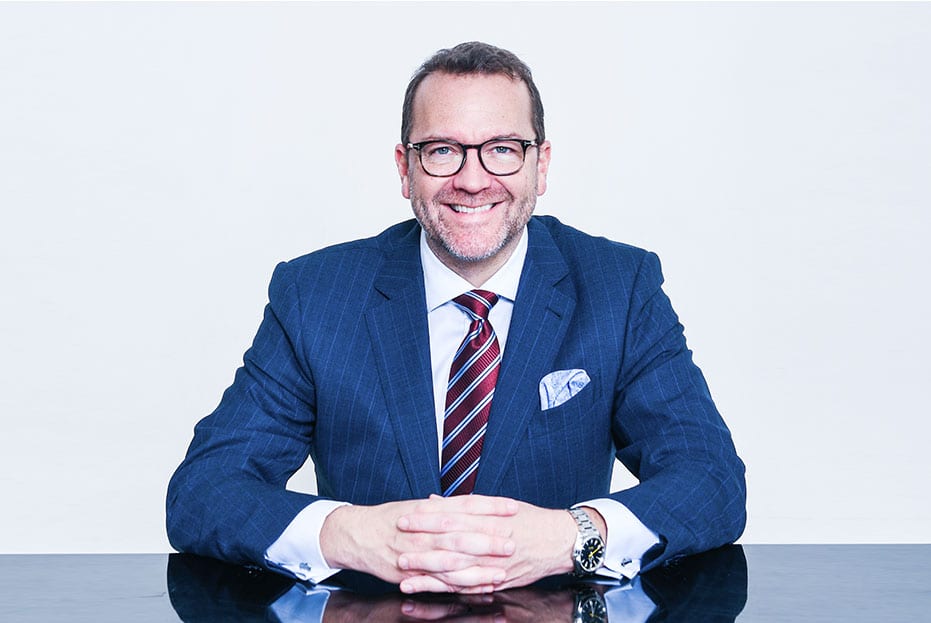 Meet

Dr Mark Hughes

(GDC: 68580)
Dedicating over

25 Years

to helping transform the teeth of his patients with a strong focus on oral wellness and natural beauty.
Dr Mark Hughes is renowned as a pioneer of cosmetic dentistry in the UK, having dedicated over 25 years to helping transform the teeth of his patients with a strong focus on oral wellness and natural beauty. He has developed and grown over 10 practices since starting his very first private clinic in 1997, including his world famous practice in Harley Street. Over the years, Dr Hughes has refined his practice and services to focus on offering only the highest standard of cosmetic and restorative dentistry. Discovering and utilising the most advanced techniques, Dr Hughes is highly respected within the industry for his extensive body of work and is one of the most in-demand dentists in the UK.
At DEFINE, Dr Hughes heads the cosmetic dental team, who have been carefully selected due to their expert knowledge and range of experience, to help you achieve the smile and oral health that you have been dreaming of.
Philosophy
Dr Hughes' approach to dentistry is remarkable in his patient-centric approach. This means putting the patient at the centre of all we do at DEFINE, prioritising their needs and concerns before everything else whilst still offering first-class services in a welcoming, luxurious and state-of-the-art technological environment. The unprecedented level of care offered by Dr Hughes is evident in his warm, friendly demeanour and strong belief in building long-lasting relationships with every single patient in order to accurately treat their dental concerns, whilst also putting them totally at ease. Dr Hughes believes in pain-free dentistry and utilises the most innovative technological advancement to keep patients as comfortable as possible, all the while providing effective dental treatment.
Credentials and Qualifications
Education
Dr Hughes' qualified from the highly esteemed Trinity College Dublin, gained a diploma in Restorative Dentistry from University College London's Eastman Dental Institute before travelling across the Atlantic to further his studies at the prestigious Pankey Institute in Florida.
Travel
After travelling around the globe in pursuit of training and education, Dr Hughes' international overview provides him with a unique and in-depth understanding of dentistry that he applies to his work for impeccable results.
Extensive Training
Since the beginning of his academic career, Dr Hughes has taken part in over 3,000 hours of post-graduate training, demonstrating his commitment to further education and thirst for knowledge in the dental field.
International speaker
Dr Hughes is an international speaker on Cosmetic Dentistry, Invisalign and Dental Practice Development, possessing a passion for teaching and mentoring up-and-coming dentists.
Achievements
Dr Hughes has been the recipient of a number of awards, including:
Accreditation - British Academy of Cosmetic Dentistry 2018 Judge - Private Dentistry Awards 2017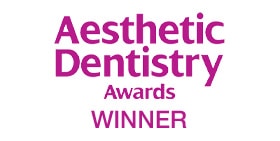 Best Conservative Composite Case – Aesthetic Dentistry Awards 2014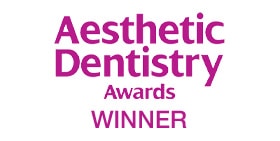 Best Whitening Case – Aesthetic Dentistry Awards 2014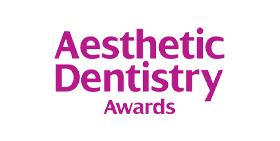 Highly Commended in Conservative Ceramic Case – Aesthetic Dentistry Awards 2013
Best Aesthetic Practice – Smile Awards 2012
Highly Commended in Interdisciplinary Smile - Smile Awards 2009
Platinum Elite Doctor Invisalign® Award 2009
Professional Memberships
As a widely respected cosmetic dentist, Dr Hughes belongs to some of the most prestigious academies and organisations in the world. This includes full membership to the American Academy of Cosmetic Dentistry, and the British Academy of Aesthetic Dentistry. He is an Accredited member of the British Academy of Cosmetic Dentistry; this highly prestigious recognition of true excellence in Cosmetic Dentistry is held by only 16 dentists in the whole of the UK. All these organisations work to advance cosmetic dentistry with a strong focus on ethics and patient care.
Additionally, Dr Hughes is a brand ambassador and consulting dentist for a number of dental products, including Foreo™ Toothbrushes and formerly Sensodyne® and Regenerate Enamel Science™ toothpastes, and is a Key Opinion Leader for the KaVo-Kerr Dental Group and Align Technology. He is a leading member of the 'invitation only' Channel3 worldwide key opinion group and is regularly called upon to lend his advice and opinion on all things dentistry. As a former multiple winner, Dr Hughes is now a regular member of the judging panel for both the Private Dentistry Awards and the Aesthetic Dentistry Awards and frequently lectures in order to impart his knowledge on others.
Dr Hughes is particularly proud of his work in Smile Makeovers with dental veneers and has placed over 20000 veneers. He has also helped countless patients achieve beautiful smiles via his extensive catalogue of work in Tooth Whitening, Cosmetic Bonding and Invisalign® braces of which he has treated over 1000 patients.