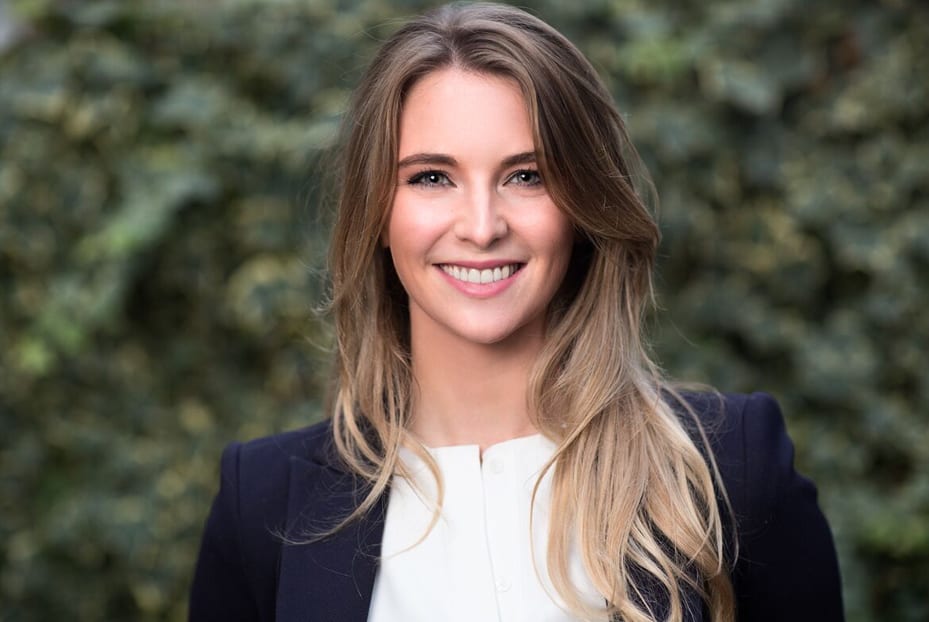 Meet

Dr Slaine McGrath

(GDC: 231691)
Commited to an

Excellent

standard of patient care.
At Define Clinic, we are proud to have Dr Slaine McGrath as an integral part of our cosmetic dentistry team. With an illustrious career already behind her, her astounding skills and commitment to an excellent standard of patient care has cemented Dr McGrath's position as a valued asset to our clinic.
In her early career, Dr McGrath focused on oral surgery, spending two years in the Oral and Maxillofacial Unit at Galway University Hospital. Here, she honed her skills treating patients who had suffered from facial trauma and cancer. Dr McGrath soon made the plunge and moved to practice in London's prestigious Harley Street, where she developed her passion for cosmetic dentistry even further.
Philosophy
Aged just 9 years old, a young Dr McGrath suffered an injury that would change her relationship with her teeth forever. Whilst climbing out of a swimming pool, she slipped and smashed her two front teeth- an experience we're sure many of our patients can relate to! As upsetting as such an event can be, for Dr McGrath, there was a silver lining. Her own early experiences with cosmetic dentistry piqued her interest, encouraging her to pursue her own career in the field.
As a result of her own experiences as a patient, Dr McGrath possesses unrivalled compassion for every patient, and provides her wholehearted empathy to all. Dr McGrath understands just how much of a negative impact your smile can have on your life when it is less than perfect, and has your best interest in mind in all that she does, channelling all of her capabilities into improving your oral health and the beauty of your smile.
At Define Clinic, we are endlessly proud of Dr McGrath's renowned cosmetic dentistry talents, particularly in attaining extraordinary results using minimally invasive methods. Dr McGrath strongly advocates for preserving as much of the natural tooth as is possible for cosmetic enhancements that more flawlessly align with the natural structure of the face. Her ethos has attracted not only a huge social media following, but a number of high-profile celebrity clients.
Credentials and Qualifications
Education
Dr McGrath graduated with honours from Dublin Dental School at Trinity College in Dublin, a world renowned institution, but her passion for growth and development didn't end there.
Individuals
Dr McGrath realises that every patient is different, with individual desires, facial features, and posing a unique challenge to any dentist. This inspires her to continue educated, training, and becoming the best dentist possible every single day, and she has received training from some of the leading, most experienced cosmetic dentists across the globe, including our very own Dr Mark Hughes, who provided his personal tutelage.
Seminars
Dr McGrath keeps well ahead of the latest trends and technologies, attending conferences and training seminars around the world and frequently lecturing to her peers.
Professional Memberships
Dr McGrath is a committee member of the British Academy of Cosmetic Dentistry. She is also a member of the American Academy of Cosmetic Dentistry and serves on the advisory board for Aligner Consulting, who provide safe training and support for Invisalign treatment.