The Define Clinic brand marries a unique combination of facial aesthetics and cosmetic dentistry, which allows our medical and dental experts to combine their skills within treatment plans for the face and smile.
Book Today
The Face & Smile Transformation Process
Your smile is often the first thing others will notice about you, so it is important that you are totally happy and confident with how it looks. At Define Clinic, we offer a unique full face assessment when helping you to design your new smile, as a beautiful smile is made up of so much more than just teeth. The exclusive Define Clinic collaboration between a world expert in cosmetic dentistry and facial aesthetics is truly groundbreaking, and ensures that you will receive the very best results possible using multiple techniques and treatments under one roof, if required.
Dr Mark Hughes
Dr Mark Hughes leads our cosmetic dentistry team. He is a multi-award-winning and Accredited cosmetic dentist with over 25 years experience in enhancing the form, function, and appearance of the teeth using innovative technologies with treatments personalised for your unique needs. Our bespoke treatments take into consideration each individual patient's unique facial characteristics and movements as well as your teeth and gums to provide a natural, beautiful look and an outstanding standard of oral health. Our aim is to meet your smile and facial beauty goals without pushing for unnecessary procedures, allowing room for changes, improvements, and refinements along the way.
Dr Benji Dhillon
Dr Benji Dhillon leads our facial aesthetics team. He is a Member of the Royal College of Surgeons and has trained at some of the countries best medical aesthetic centres. Dr Benji Dhillon has also worked as the Medical Director for Allergan (the company that discovered and manufactures Anti-Wrinkle Injections) and has conducted research into its use. As a result, he understands how to use this treatment in a safe and effective manner. As well as personally performing all the injectable procedures involving wrinkle relaxing injections and dermal fillers, Dr Dhillon is a believer in taking time to understand you and your facial features using a range of photography to determine the best treatment options and plan for you.
Advanced levels of patient care
Drs Hughes and Dhillon deliver advanced levels of patient care, including in-depth smile transformation plans with digital renderings of results before any treatment is undertaken, upholding our values of honesty and transparency from the very start.
Book Today
Our Unique Consultation Process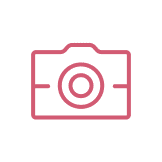 At Define Clinic, we never carry out treatments without first conducting a thorough initial assessment, consultation and examination. This involves a photo and video analysis of your whole face, at rest in full smile and in animated movements such as talking and laughing.
This allows our face and smile experts an insight into your goals and expectations, the unique challenges that your smile presents, and the opportunity to construct an appropriate transformation plan for you. This is especially important for patients who have little idea where to begin or what procedures can bring the most benefit. Dr Hughes, Dr Dhillon and the Define Clinic team can also offer complimentary e-consultations prior to face-to-face meetings, so patients may communicate their concerns from the comfort of their own home and be presented with treatment options during their in-person consultations.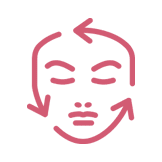 Once the Define Clinic team understand what results patients are hoping to achieve, they will personally inspect and evaluate the teeth and gums, with close attention to proportions in relations with the rest of the facial features. This allows us to then determine whether dental or facial aesthetic treatments would be best suited to you. This is essential to building a personalised transformation plan and ensuring optimal results. A digital representation of the results patients can look to achieve is created with the entire structure of the face in mind, and this allows Dr Hughes and Dr Dhillon to factor in the way in which the smile affects your other facial features.
Transforming Your Face & Smile
Whatever treatments may be included in your plan, at Define Clinic, we utilise the latest techniques and materials for your own personal comfort, whilst still achieving outstanding results. From porcelain veneers, dental implants, teeth whitening, dermal fillers or anti-wrinkle injections, patients can relax in the knowledge that their smiles are in capable hands. Dr Hughes and Dr Dhillon have both undergone extensive training across the globe, and have hand-selected their talented team to reflect their own high standards of excellence. The cosmetic dentistry and cosmetic facial aesthetics team here at Define Clinic take into consideration not only appearance and aesthetics of your smile and facial features, but also overall oral health for long-lasting results and patient comfort.
Book Today
Frequently asked questions
There are a number of treatment options available here at Define Clinic, including: Porcelain Veneers, Cosmetic or Invisible Braces, Cosmetic Bonding, Invisalign Aligners, Teeth Whitening and much more.
At Define Clinic, Anti-Wrinkle Injections such as Anti-Wrinkle Injections, Dermal Fillers, Skin Boosters, Ultherapy and much more can be used to improve the face and smile area.
Your initial consultation can be with any one of our experts, who will take images and videos to determine how your smile and facial features changes when you talk and express. These images and videos will be discussed between the doctors, along with the other information taken during the consultation, and together they will develop a bespoke and custom-tailored face and smile plan to meet your needs, expectations and requirements. You can book a joint consultation or with one of the doctors at a time.