Early Orthodontic Treatment
Around 10%

of children

can benefit from early interceptive orthodontic treatment.
Did you know that facial growth and development problems can be recognised and treated early in most cases.
Around 10% of children can benefit from early interceptive orthodontic treatment to help to avoid facial irregularities or complex bite and orthodontic problems developing. Ideally they should be treated between the ages of 7 to 9, which is why the best time to seek out an orthodontic consultation for your child for the first time is around seven years of age.
Treatment at this early age can be crucial for some children, as the bones of the face and the tooth positions can be easily manipulated, when early signs of deformity or less than ideal growth is observed. This is not possible after a certain age because the facial bones and joints become more dense.
Preventative treatment at Define Clinic
At Define Clinic, our team of dentists and orthodontists, are trained to recognise the importance of early interceptive orthodontics in the cultivating of a beautiful, natural smile and facial development through into adulthood. We wholly believe in preventative treatment, especially when it can have life-changing benefits.
Book Today
We can recognise the potential risk of any facial or dental developmental problems your child may be prone to, even if treatment is not immediately necessary. This allows parents to plan for the future, alleviating the stress of sudden orthodontic emergencies and any financial or emotional pressures this may cause.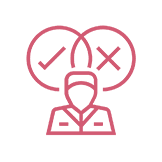 We are dedicated to helping you as parents to make the most informed and carefully planned treatment decisions for your children.
We are dedicated to enhancing your children's confidence and well being.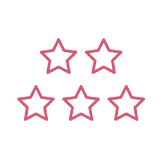 We are dedicated to clinical excellence and the highest levels of expertise.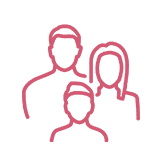 We are dedicated to helping you and your family achieve the highest standards of oral health.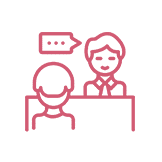 For this reason, we ensure that we provide parents with easy access to advice and support in helping their children's growth and development as well as their oral health.
Schedule a Consultation
To schedule an initial consultation for your child, please contact the reception team at Define Clinic to arrange a suitable appointment.
Book Today
Frequently asked questions
At Define Clinic, it is important that all of our patients experience treatment in a warm, stress-free atmosphere. This is especially crucial for children, as their early orthodontic experience can shape their attitudes toward dental treatments for the rest of their lives. Our team will carefully examine the teeth and jaws to identify any potential risks and suggest treatment when required.
Identifying orthodontic problems early on can help parents plan for the future by preparing them for potential treatments that may be required. In addition, if the onset of dental concerns are spotted early on, they can be dealt with swiftly, limiting the length and extent of treatment required down the line. Ensuring your child is familiar with orthodontic practices at a young age also helps to ensure good dental practices are followed throughout their adult life.
Many parents may be reluctant to seek our early orthodontic treatments if there are no visible dental concerns, associating orthodontics with visible, fixed metal braces, commonly known as "train tracks". However, dental advancement means there are plenty of options for children and teenagers to treat orthodontic conditions discreetly and comfortably without compromising effectiveness. During your consultation, we will be able to fully explain what treatment options are available to you.
The cost of early orthodontic treatment will depend on whether or not your child requires treatment.